Find us on Facebook


That's right, come visit our Facebook page, catch the latest news, and share your thoughts about ATO with us! Read more…
Next Issue #57: A Crowning Glory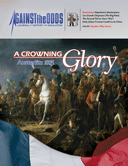 At Austerlitz in 1805, by feigning weakness, Napoleon lured the Coalition force into attacking his own right flank (where he wanted them to). He then counterpunched through the Coalition center to encircle most of them. Austria and Russia were crushed, and with this victory, Napoleon cemented his hold on his own throne. It was...a crowning glory for his new regime. see more…
New games under consideration
Read about some of our exciting upcoming projects and let us know which ones should appear next in ATO. see more…
Turning Point Simulations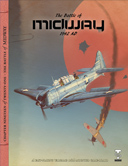 Our sister game division, Turning Point Simulations, is open for business and shipping games. Turning Point Simulations has created a new sort of gaming experience…classy, rather small, boxed, mounted boards or quality playing cards…all games with low complexity but high challenge and play value. Visit their website to learn more about their action packed series of 20 wargames! see more…
New "Way of War" pack available
ATO presents "The Way of War" series, each offering a three-issue package which provides insight into the historical mind-set of a country, all at a special price. A price like this is almost "buy 2, get one free." see more…
Missed the last issue?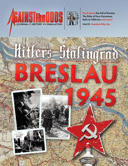 After being cut off and isolated in mid-February 1945, the German garrison at Breslau, some 50,000 men, defied all odds holding onto the city for almost a week AFTER Berlin fell! Hitler had ordered the city be held at all costs, believing Soviet forces tied up there were thus not taking part in any assault on Berlin. The defending garrison finally surrendered just days before the war officially ended (with the Gauleiter in charge fleeing the city by air to escape capture). see more…
Visit the ATO Chandlery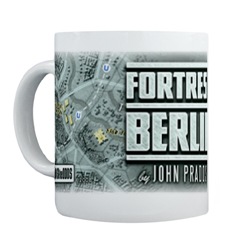 You can now order official Against the Odds apparel and gifts from us - perfect for you and that special gamer you know! see more…
FAQ of the week
I'm a subscriber, but for whatever reason, the last issue never arrived at my address. What should I do? learn more here…
Web site redesigned!
Our website has been redesigned and upgraded! We now offer a full, encrypted shopping cart for credit card, PayPal, and postal orders. Sign up today for a free account via the "MyAccount" page and see the status of your web orders, check on your subscription status, get timely news and offers by e-mail, and vote online for your favorite titles In The Pipeline to determine what will appear in ATO! Go to the Search page and look for games that pique your interest by searching by title or on terms like "cavalry" or "retreat".
Questions?
sales@atomagazine.com