Upcoming Issues | Pre-Order | Back Issue List | The Annuals | Campaign Studies | Special Offers | Way of War Packs | Black Swans | Accessories | Spare Parts | Endangered Species | Sold Out | Kickstarters
ATO Magazine Autumn 2023 News - Do You Have Peak Courage?
Greetings

This e-blast has some quick updates on our current projects plus news of a special offer (more on that further below).


What's Old





As of this writing, all copies of issue #59 with Blind Faith inside have been inserted into the postal system. You may not have gotten yours yet but they're all on your way to you. Check back with us if you haven't received yours by Nov. 25th. The Blind Faith issue itself can now be purchased individually or as part of a PICK 3 package (and that is an easy way to qualify for our special offer further below).
 

And a Reminder

We still get a fair number of notes and e-mails from people saying "I had no idea you were getting out of the subscription business and switching to a pre-order model, what can I do to keep reading ATO?" and that's after substantive postings here and the last three newsgrams mentioning it as well. So to reiterate, the new/renewal subscription webpages have been turned off.

We CAN still offer folks a subscription manually so long as they won't go over the bingo expiration issue of #65. Basically, just write us an e-mail at sales@atomagazine.com saying you're interested and want a 4 issue sub (with or without the next Annual). We'll check out if you'd go over the limit, and then use PayPal to send you a (secure) request for money, and you can use your own PayPal account to pay for it (PayPal will also allow you to use a credit card now, even if you don't have a formal PayPal account).
What's New
Next up from ATO will be an Annual edition with Operation Roundup inside. Roundup was the code name for a plan prepared by Allied forces to invade Northern France in 1943 in the Pas de Calais area. This two-player game by Ty Bomba explores the first month of this never-run plan, set in September 1943 (instead of the historical landings at Salerno in Italy).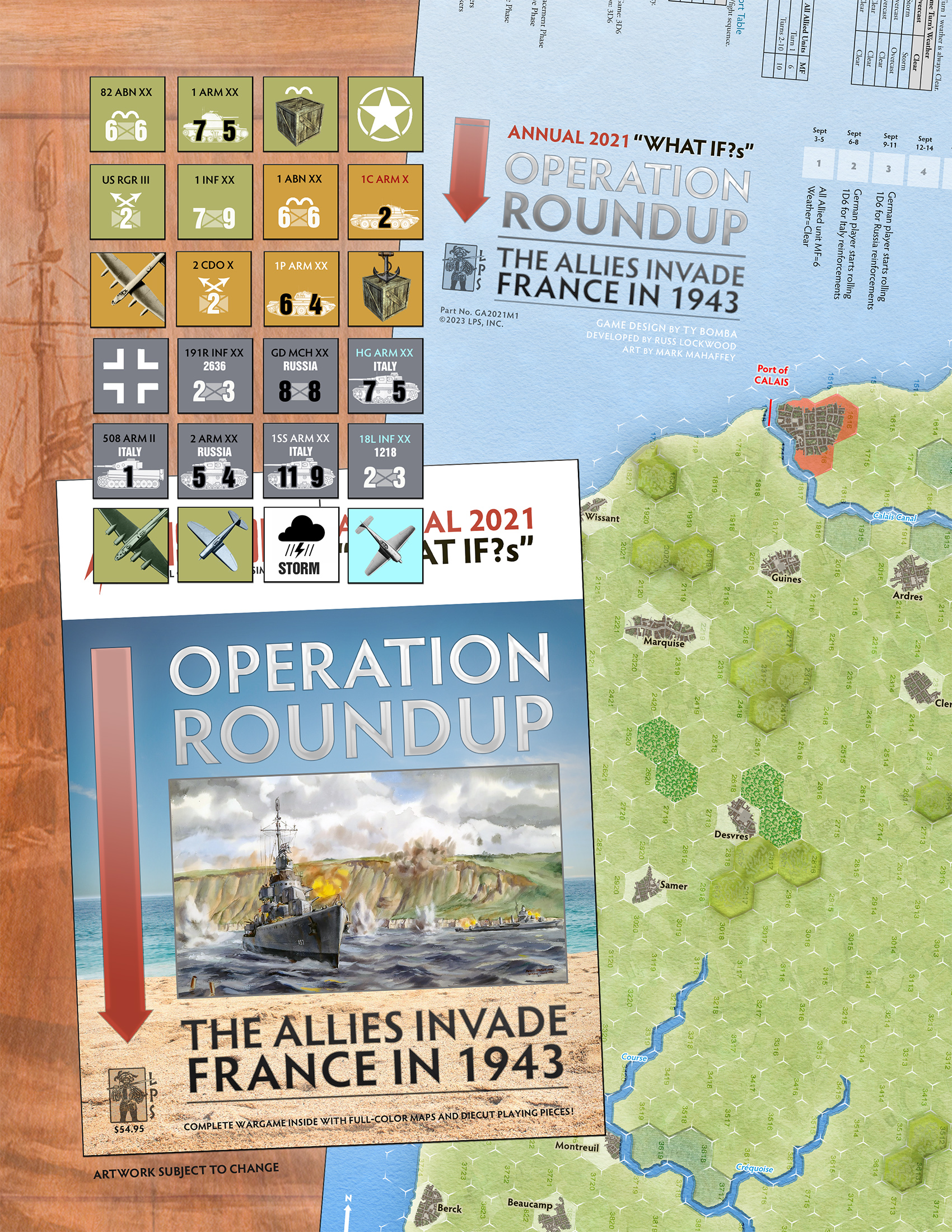 Allied forces are not the mighty invasion armada of 1944 lacking both the armored "funnies" and Mulberries that worked so well in Normandy. For the Germans at this time their "Atlantic Wall" and panzer arm are more promises of what's to come than actual impenetrable defenses. You can read more about, and still get this issue at the pre-order price here.
About That Special Offer
 
If you haven't checked the ATO website the past two weeks (understandable with all the news coming out of the Middle East), you may be unaware of the speical offer we've been running.



An "October Surprise" is now a fixture in US Presidential elections but 50 years ago this month a very different and deadly "October Surprise" erupted in the Middle East, the 1973 Yom Kippur War. Egypt and Syria launched simultaneous and stunning attacks against Israel - threatening its existence. One of the most bitterly contested bits of real estate was around Mt. Hermon.


At the very start of the war, Syrian commandoes captured the Israeli strongpoint atop Mt. Hermon in a daring surprise attack. Shocked by the fall of their outpost, the Israeli High Command resolved to retake the position. In a series of two bloody attacks the Israelis eventually recaptured Mt. Hermon, but at a devastating cost to both sides' forces. Unlike the current eruption in the Middle East, this battle was fought between two sets of professional armed forces.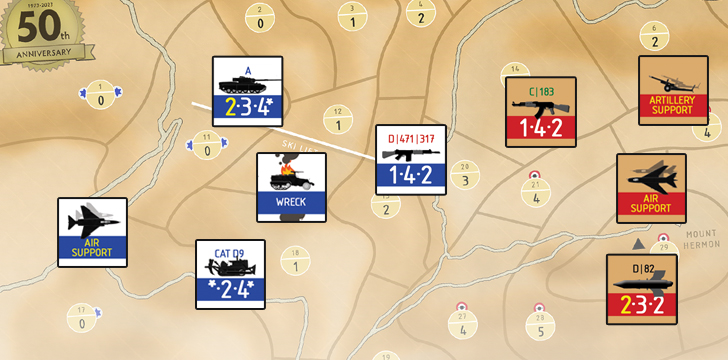 Peak Courage commemorates and examines this desperate little battle with 8 pages of rules, 80 die-cut pieces and an 11"x 17" map. Get this new mini-game (with mounted counters) FREE with ANY order placed with us for $73.00 or more. There's no promo codes to enter, just make a purchase and it's yours. As always, any previous sales are excluded. Offer ends November 6th.


That's it for now, Thanks for reading.


Against the Odds Magazine