Upcoming Issues | Pre-Order | Back Issue List | The Annuals | Campaign Studies | Special Offers | Way of War Packs | Black Swans | Accessories | Spare Parts | Endangered Species | Sold Out | Kickstarters
A Special La Bataille Friday Offer from Against the Odds in 2022
Greetings to All!

Time for our final e-blast of the year. It's a news filled edition with much to cover so let's begin right away!
 

 


Yes, starting November 25th (the click here bit won't work till then), ATO is making a very special offer for this Black Bataille Friday and extending it through Dec. 24! Our La Bataille de Vauchamps is an XL-sized game that blew through the print run quickly, because it is both: 

1. A very interesting and overlooked historical situation and battle, and 

2. The game itself is built as an "entry level" for the entire La Bataille series. 

It quickly went Out of Print and folks have been clamoring to get it back. Now you can get the complete game (without the magazine), with our special offer.

We have a LIMITED number of both die-cut countersheets, both full color maps, plus the most-used game charts and tables, and have combined them into a complete copy of the game with ALL the rules and player aids on a CD. (These rules have never been posted on-line before so here's your chance to get a soft copy of them.)

Make ANY purchase of $95+ if here in the USA, or $125+ if outside the USA (subscriptions or re-subs DO count!) from the ATO web site, starting now through Dec. 24. Enter promo code "BATAILLE" in the Promo Code field on the order form (don't forget to hit the "Apply" button) during checkout and you'll get a copy of La Bataille de Vauchamps included for FREE! The promo code is just a way to make sure we only send our limited supply of copies these to folks who WANT the game!)





And, if Vauchamps is not your cup of wine, for ANY order placed now through Dec. 24, we'll also send you a copy of our intriguing mini-game, A Day of Infamy, covering the attack on Pearl Harbor. This was a bonus game in the 2019 Annual and has not been available for separate purchase. So, while supplies last, you can have it now, free with ANY purchase from our website. No codes required.

As always, prior sales are excluded from this offer.

And you can still get a free Pocket Battle Game with counters as a normal part of any order.

Exciting stuff from Against the Odds!


And It's Time To Start Saying Goodbye (Albeit Slowly) And This Is Not The End

This month marks my 45th year of publishing games. While it's been a blast, the cycle of life suggests I'm not at the mid-point of my career anymore but somewhat past the hump in the bell curve. 

Should something happen, in order not to suddenly leave our readership with a mass of unfulfilled subscriptions and possibly angry subscribers, it's time to start winding down that aspect of the business. How will this affect everyone?
First off, surprisingly, little will change. We here at ATO will continue to steadily publish one of the finest wargame magazines around. One that investigates military history from a broad perspective. The economic, political, religious and social aspects of warfare are examined in concert with events on the battlefield. 
However, starting on January 1st, 2023 the subscription option on the ATO website will be removed. People can (and are encouraged to) order up another year or two of issues between now and then at the preferential subscriber rate, but we'll halt (and issue a prorated refund) any sub whose number goes over #65. W

e'll write you a note saying we're stopping your subscription at issue #65 and would you like a refund for all the excess, or some ATO back issue?

For non-subscribers that simply want the newest issue now, we'll turn on the new issue for pre-orders about a month before we release it. And of course, once it's been published, people can order it at any time - and see the "back door subscription option" bullet below. 
No current subscriptions will be impacted.

We'll simply keep sending you your issues as before. There's still a few deluxe subs out there that will continue to get boxed copies, and I think we're down to less than 3 international subscribers on the books. 
We will continue to offer little subscriber-only bonuses from time to time to the current subscribers and to lapsed, or non-subscribers, through the back door option below.
The current "back door" subscription option for international readers will be extended to domestic readers come Jan. 1st as well. So when using our PICK 3 special offer if you choose exactly the last 3 published issues (the last 3 highest numbered ones) as your picks, we will assume you would have liked to subscribe to our magazine. So we will automatically include any subscriber bonuses (if any) from those 3 issues in your set. You can't ask to skip an issue or choose a future one. 
We'll continue to make the magazine available in hobby shops and internet stores.
So, there you go. Load up on subscription issues over the next 5 weeks for the very best price. It will take a bit over 2 years to actually reach issue #65, and we'll keep publishing after that, so there still plenty of regular ATO issues coming in the future.



Out Next
Mailing next month will be the deluxe reprint of the 2011 Annual featuring Beyond Waterloo. We're assembling it now and just waiting for the last piece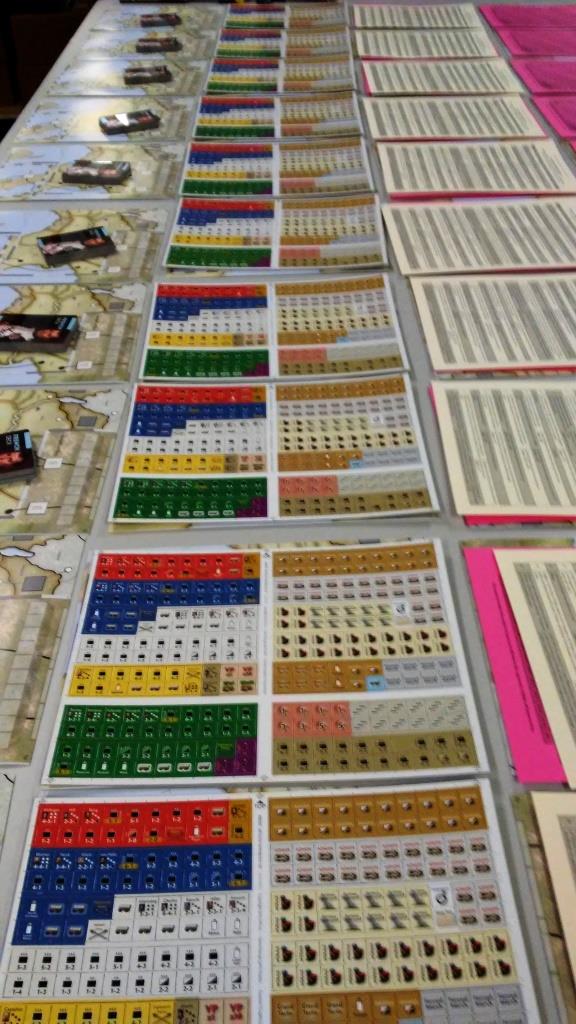 We did set a deadline on pre-ordering this exciting item to fix the print run, but printers always give you a few extras of all the parts, so we can still add in a few more. If you're realizing that you really do want this terrific bundle, the web page for it is turned off, but write us directly at sales@atomagazine.com for info and we'll help snag a copy.


Last, We're Up for Some Awards!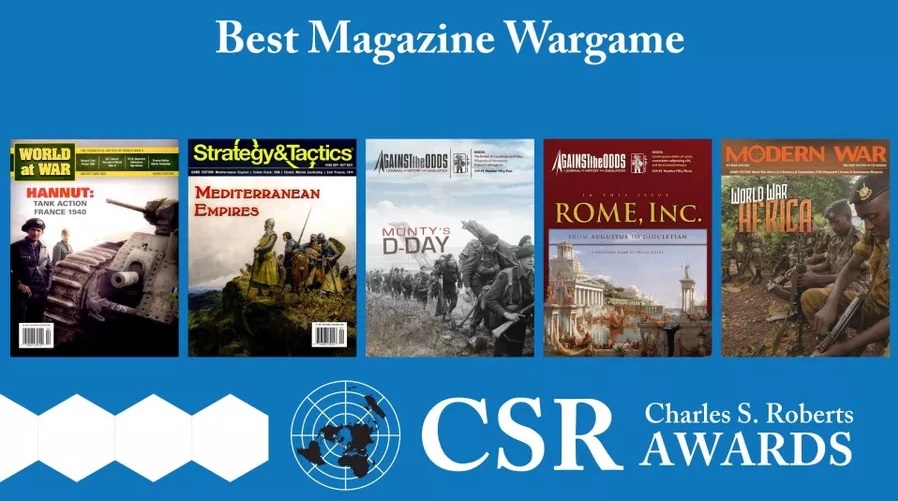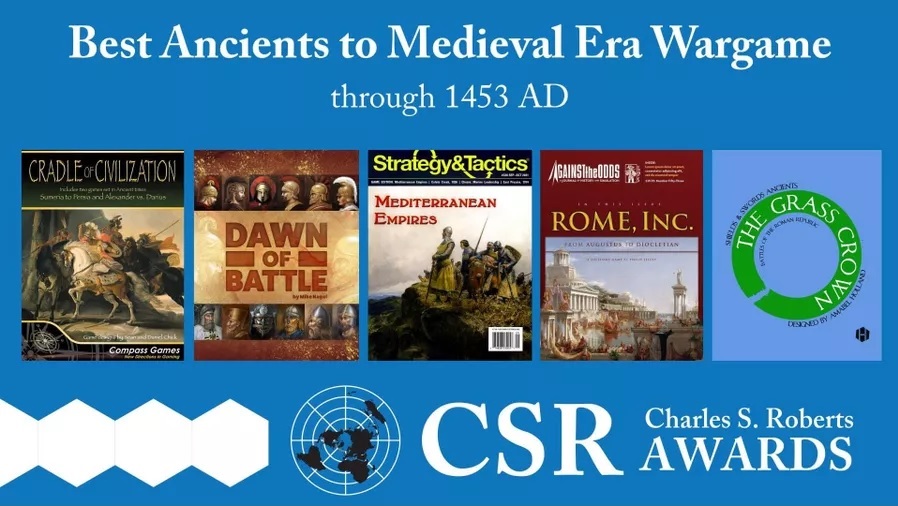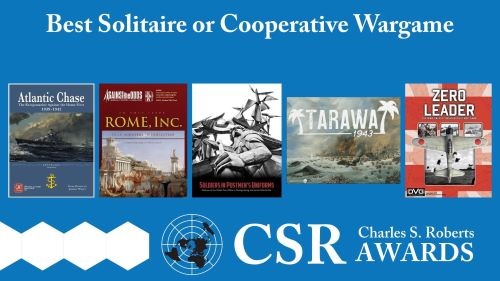 ATO is up for a number of Charles S. Robert's Awards this year. Voting closes on Dec. 10 so if you'd like to let the world know what you thought of us, and want to be counted, click on the banner image below and cast your ballot at the official site.

Thanks for reading and best wishes to all,


Steve Rawling, Publisher, Against the Odds