Upcoming Issues | Pre-Order | Back Issue List | The Annuals | Campaign Studies | Special Offers | Way of War Packs | Black Swans | Accessories | Spare Parts | Endangered Species | Sold Out | Kickstarters
Summer 2022 News from ATO Magazine
Greetings from ATO Magazine!
It's time once again for a quick update on what's happening.


What's Old: Funny to express it that way, but ATO Magazine issue #56 with Breslau 1945 inside was mailed out last month and everyone should have their copy by now. That means it's also now available for sale as a single back issue and you can check it out here.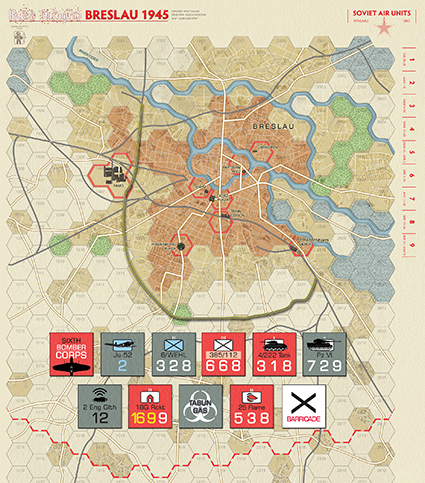 What's New: Up next from Against the Odds Magazine is A Crowning Glory, inside issue #57. Designed by Ty Bomba, this game looks at Austerlitz 1805, one of Napoleon's most stunning victories (and one he kept for himself, no marshal was permitted to take the battlefield title of Duke, or Prince of Austerlitz).
Rapidly surrounding and capturing the main Austrian Army at Ulm, early December found Napoleon in southern Moravia facing east towards Austerlitz and at the end of a very stretched supply line. He also appeared to be slightly outnumbered by a Coalition army made up of the remnants of Austrian forces, plus a sizable Russian contingent.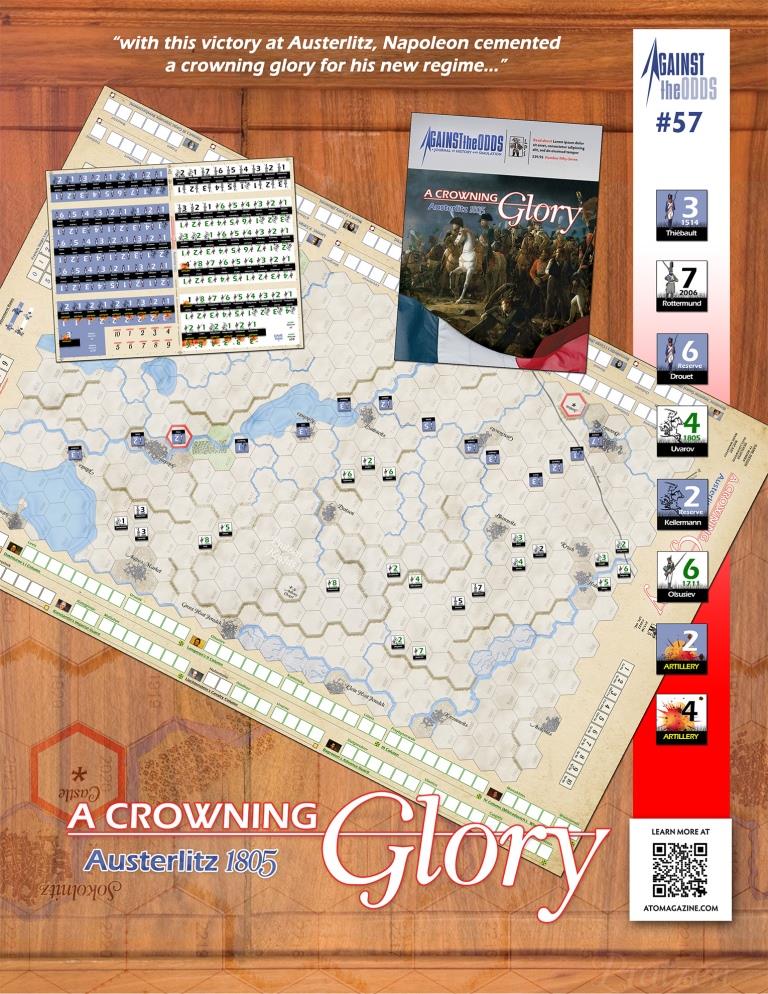 Feigning weakness, Napoleon lured the Coalition force into attacking his own right flank (where he wanted them to), then counterpunched through the Coalition center to encircle most of them. Austria and Russia were crushed, and with this victory, Napoleon cemented his hold on his own throne. It was...a crowning glory for his new regime.
Rules for this game have been posted on the game's webpage. Check them out by clicking here and looking to the lower right.
This issue also includes a variant for Red Dragon, Blue Dragon (ATO #45) called "Enter the Dragon" by Earl Dixon. The "China Lobby" successfully pressures President Truman to intervene in the ongoing Chinese Civil War (not to mention rescuing US hostages).
Sign up or renew your subscription now to be sure of receiving this issue when it mails early next month.

After Issue #57 above will be the release of the improved and updated Beyond Waterloo Annual issue (we like to call it "Way Beyond Waterloo" here in-house) from the 2011 Annual.
While most "Waterloo games" either lock players into the circumstances of that famous battle, or give some small leeway into the overall circumstances of the "100 Days" battles in Belgium, they all suffer from a similar narrow focus. You will have the Armée du Nord face some combination of Blücher and Wellington and everyone just does the best they can.
But any reading of the 100 Days shows a flurry of activity—key, historical events—which no one has bothered putting into game form.
Until now.
As per the original game, Beyond Waterloo, designed by John Prados, begins with Napoleon entering Paris and the Coalition Allies facing choices about what to do about this. But we've expanded the base game with new options and scenarios, and improved the map and player arae to allow for new options.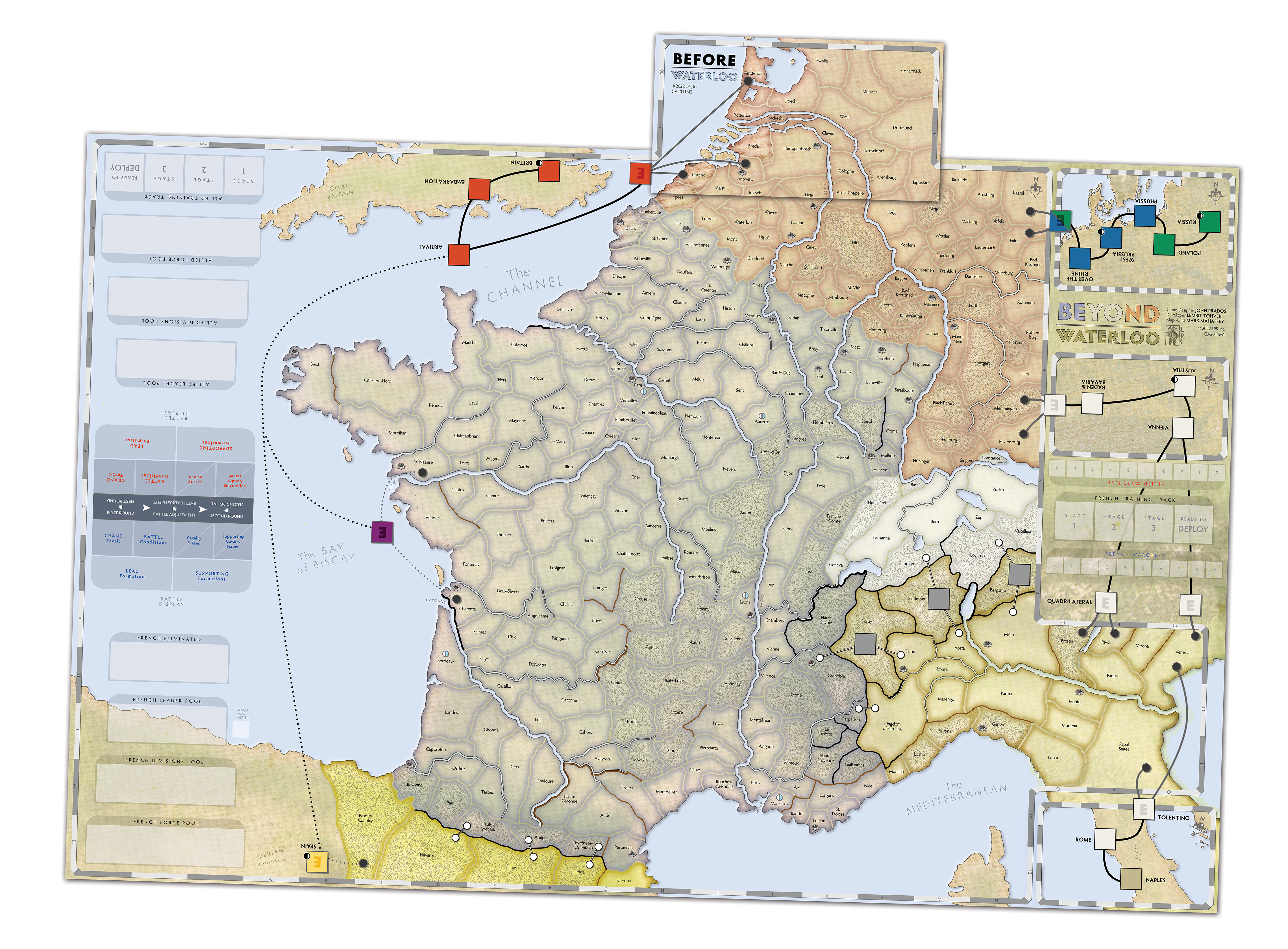 Best of all, we've created an extra expansion module that also looks at the events of 1814, a Before Waterloo option so to speak, with its own extra set of counters and battle tactics cards.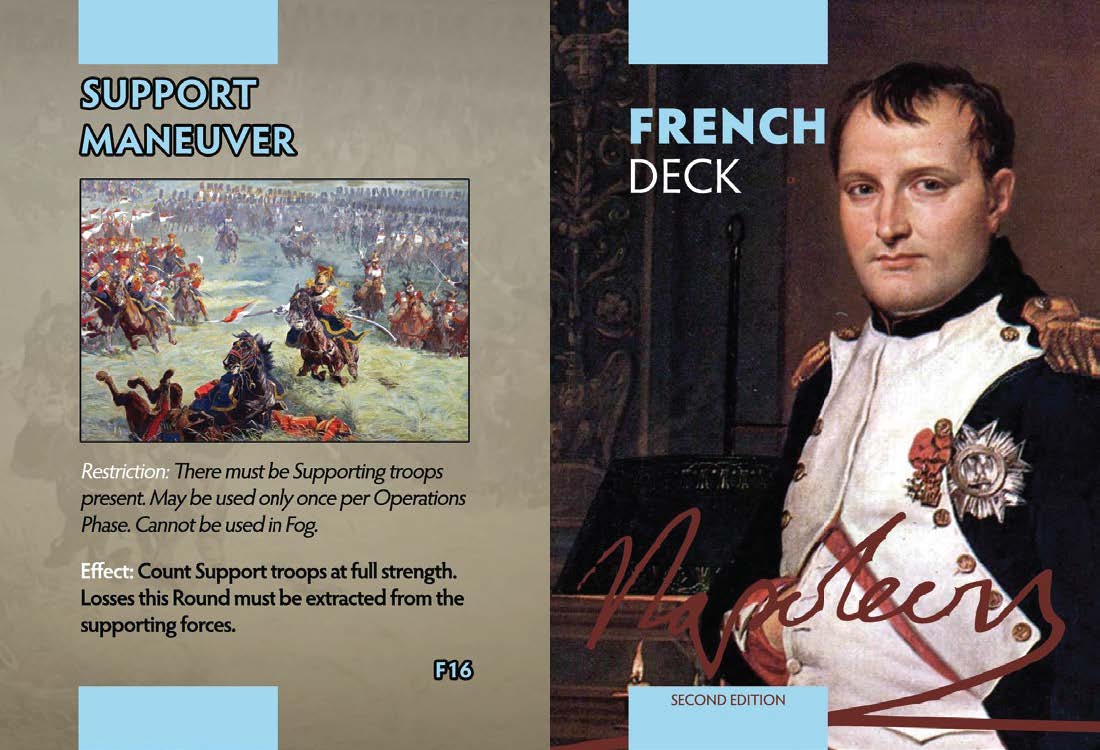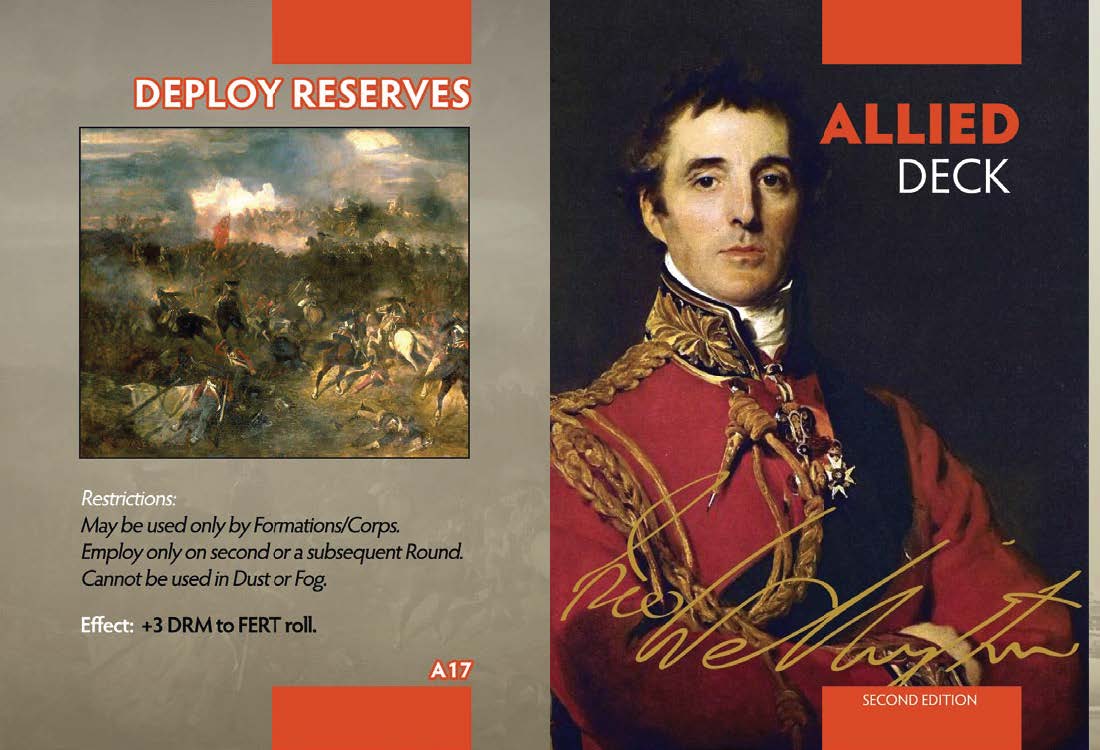 You can still pre-order this super Waterloo package at a preferred price up until we release it. Check out the details (and the neat video) on the game's webpage here.
Last, we have found that some folks sort of don't notice that their subscription has ended until they get these newsgrams and realize they have missed several issues. We can help make that up with a special offer to let you fill in the holes in your collection. Our Pick 3 Special Offer lets you select any three back issues, even the three most recent ones published in ziplock format, for one low price--that even includes shipping!

For our overseas friends, note that we no longer offer international subscriptions. However, if you choose exactly the last 3 published issues (the last 3 highest numbered ones - currently #54, #55, and #56) when you use the PICK 3 Special Offer above, we will assume you would have liked to subscribe to our magazine. So we will automatically include any subscriber bonuses (if any) from those 3 issues in your set. You can't ask to skip an issue or choose a future one.

OK, that's it. Thanks for reading and of course, if you have any questions, write us at sales@atomagazine.com


Best Wishes,
ATO Magazine