What's Old:
Our Annual featuring Six Days of War (Arab-Israeli 1967 Conflict) was mailed out in February and everyone should have gotten their copies by now. If you didn't write us here at admin@atomagazine.com and we'll look into it for you. If you weren't part of the initial release, but would like a copy now, just click on the card image below to visit our website and place your order.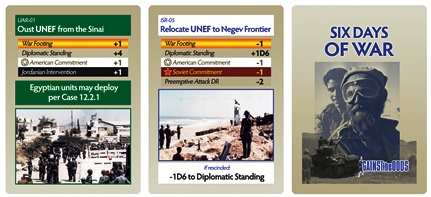 And What's Old That Could Be New Again:
We are working on our first Kickstarter project to bring back a small reprint of ATO #29 with Buffalo Wings inside. This new edition would have upgraded rules, maps and counters inside, and the possibility of extra planes, scenarios, maps and other components for the game. The offer isn't quite ready yet so don't try to sign up for it on Kickstarter quite yet. We'll have more news on this in our next e-mail blast.

Up Next:
We're off back in time to 1775 with ATO #51 featuring "Almost a Miracle!" inside. This issue begins mailing next week so there's still a small window to sign up and get yours.



When asked about it, years after it ended, George Washington said that the American Victory was "little short of a standing miracle."
"Almost a Miracle!" uses our successful "Tarleton's Quarter!" as a game engine starting point to bring the Northern "half" of the American Revolution into play.
The map and victory conditions for "Almost a Miracle!" show players why battles took place in key areas but also lets players explore those seemingly odd tertiary campaigns, like Halifax, Fort Pitt, and Quebec. Will the British be able to impose "the King's Peace" on the northern colonies or will the revolution survive to birth a new nation?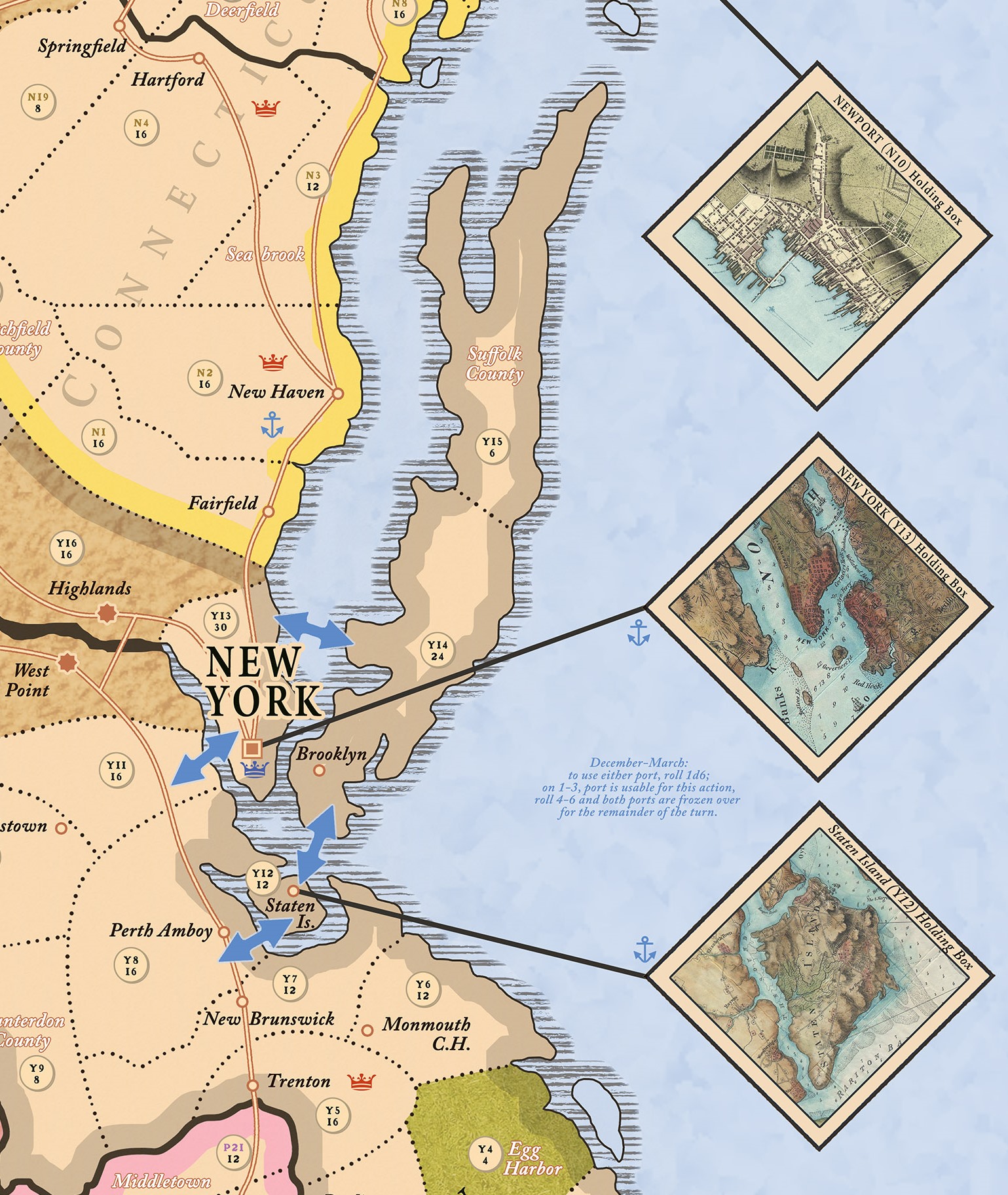 Designer David Jones forces both sides to deal with their own challenges. The British consistently failed to "live off the land" and had to buy or ship food to sustain their armies, while the Continentals struggled with purchasing power and transportation.
The game handles battles in both large and small scale, as both were critical to the War's outcome, with a system that models 18th Century combat and how it differed from later times, where morale, readiness, leadership, and mere chance all could be "the" critical factor at one time or another, and disease and desertion could be an army's biggest killer.
Special rules cover the short enlistments of the Continentals, the uncertainty of French support and entry, prisoner exchanges, and the variable support of Loyalists and Native Americans. Both sides faced challenges they did not expect, and both sides contributed nearly as much to their own failures as they achieved in victory. The game will provide insights into how narrowly the Americans succeeded and how close the British came to their own victory.


In Preparation:
Then comes Operation Ichi-Go ("Number One") in ATO #52 covering the largest ground offensive in Japanese history, with 500,000 troops, 800 tanks and massive logistics and artillery support. Ironically, Japanese armies reached the goals that they set, but US airpower prevented them from using their land route to any great extent, and US victories in the Pacific gave the US plenty of other airbases to attack the Japanese mainland.
This game, while primarily two-player, also has full set of solitaire game rules inside where the active player (as Japan) competes against the Nationalist Chinese side run by the game system. Check it out!


What Else?
There are other subscriber goodies in the pipeline too, both free-standing mini-games and add-ons for the games already in your collection. The good news is you can subscribe today and still get all the upcoming issues above!  Click here for options on re-subscribing.
But what about the issues I've missed you say? We have found that some folks sort of don't notice that their subscription has ended until they realize they have missed several issues.
We can help make that up with a special offer to let you fill in the holes in your collection. Our Pick 3 Special Offer lets you select any three back issues, in ziplock format, for one low price--that even includes shipping!
So please take a look at what we've been up to the past 12 months or so. We'd love to have you back in the ATO community.
If you have any questions, or would like to tell us about your experiences as a subscriber, I would love to hear from you.

Best,
Steve Rawling, Publisher, Against the Odds Magazine