Upcoming Issues | Pre-Order | Back Issue List | The Annuals | Campaign Studies | Special Offers | Way of War Packs | Black Swans | Accessories | Spare Parts | Endangered Species | Sold Out | Kickstarters
Commemorate Red October With ATO Magazine!
Greetings,
Well, this month brings us the 100th anniversary of the Bolshevik Revolution in Russia. And ATO Magazine has a special offer to commemorate this epic event. Yes, you can snag a free copy of our issue and game on the Russian Civil War that followed. You can find out more about this enticing offer below.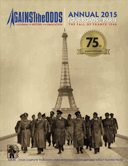 But first let's check on some older news. We completed mailing out the last of the Four Roads to Paris Annual last month. All purchasers should have received their copies by now. If not please contact us at admin@atomagazine.com.

For those that haven't seen this release, check out all you get on our website page here. This Annual asks the question, why, exactly did France fall?

We commissioned four top designers and tasked them with re-examining the 1940 campaign and answering that very question. Each settled on a single overriding theme as their reason why, radically different from the other.

Yes, here is an issue not just featuring a game or two, but four complete simulations that provide hours and hours of challenging play and comparison. Get your copy today!



Then, up next from ATO will be issue #47 with Arctic Disaster inside. This issue features a  simulation on one of the most bitter naval convoy runs of the Second World War: PQ-17.

Designer Mark Stille (North Wind Rain, Imperial Sunset, Hungarian Nightmare, and Wintergewitter) brings us his fresh insights on why even today this grim naval battle fight continues to raise unanswered questions on the command and responsibility of both sides.



Find out more about ATO #47 with Arctic Disaster by clicking this link.

Also now open for business this month is our sister division, Last Stand Games, with their first release! Stalingrad: Verdun on the Volga (S:VoV) by one of ATO's favorite designers, Mike Rinella, is a new regimental-scale game of the two-month struggle for control of the 30-kilometer long industrial town that sat on the West Bank of the Volga River.

S:VoV is divided into several two-player scenarios, based on the historical German offensives in September and October. You'll find S:VoV enables you to refight one of the most important battles of World War II in far less time using Mike's favorite area impulse game system.

Best of all, current ATO subscribers can claim a nice discount on the cover price!

Look at all you get below! Click on the image to learn even more.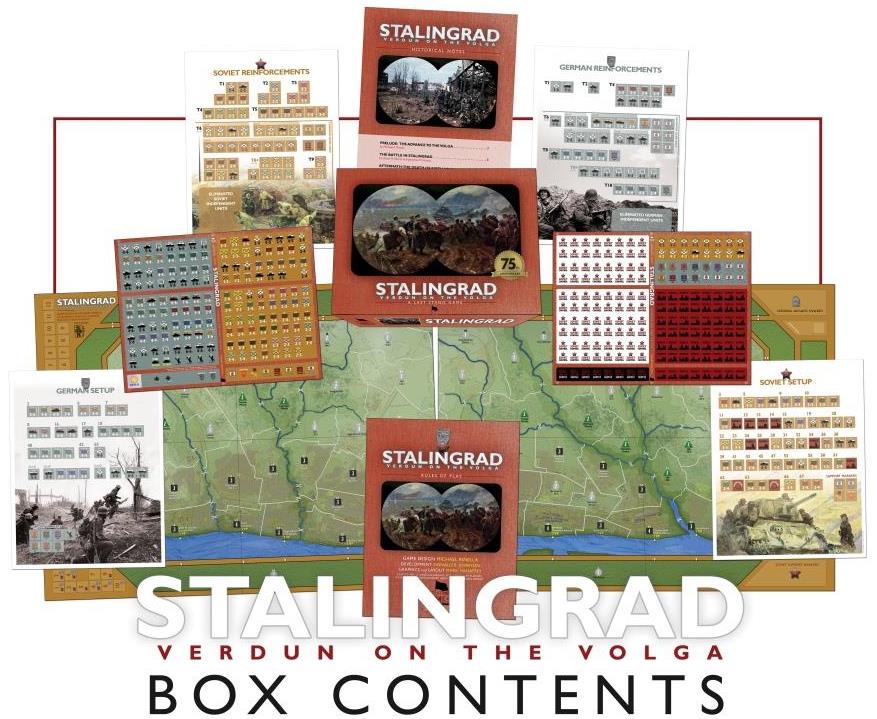 Now, back to that special offer this month! Yes, it's the 100th Anniversary of the "October Revolution," and ATO has a civil way of celebrating it.

Back in 1917, the Russian ruble went a lot farther than today's, and we figured 100 of those rubles comes out to about $46 in today's money.
So we are making this BIG offer.



Back in 1917, the Russian ruble went a lot farther than today's, and we figured 100 of those rubles comes out to about $46 in today's money. Spend $46 any way you like on the ATO web site, and we will toss in a nice cocktail—a free zip-lock copy of our magazine issue and game For Bloody Honor.

The game explores the events leading to the birth of the USSR with an exciting system where 2-4 players can try to do better than their historical counterparts. (Interesting note—in a four player game, one plays the Bolsheviks and the other three play White Russian factions, who continue to fight on, even if the Bolsheviks are eliminated!)
This free magazine and game is yours free with any purchase of $46 or more, including back issues, subscriptions, game boxes, and things like "Pick 3" that also allows you to grab any games from our sister division, Turning Point Simulations, as part of your package.
The choices are yours. No code required—we'll toss the copy in to everyone who makes the right purchase.

Thanks for reading!
ATO Magazine