Upcoming Issues | Pre-Order | Back Issue List | The Annuals | Campaign Studies | Special Offers | Way of War Packs | Black Swans | Accessories | Spare Parts | Endangered Species | Sold Out | Kickstarters
Against the Odds Magazine Newsgram Summer 2012
Greetings,
I'll start off by thanking you for reading our Summer 2012 newsgram. There's quite a bit of product about to be released from Against the Odds and this note attempts to catch everyone up with what's going on and also give a look ahead at what's coming. I'll also mention a special offer of possible interest to you later on.
ATO on Facebook!
I'm pleased to mention here that Against the Odds Magazine now has a Facebook page. Please come visit us at http://www.facebook.com/ATOMagazine and see what we have to share with all of you. (Hint: With all the stir our fine Boudicca cover piece has generated, come learn the secret behind the design of Issue #1's cover). 
The Latest Release
Boudicca, Boudica, Bunduca, Voadicia, Boadicea, Boudiga, are just some of the ways historians have spelled her name, which probably comes from a Celtic word meaning "victory" (and is one of the reasons she was raised to national hero status during the reign of her namesake queen, "Victoria").
Regardless of how the name is spelled, she meant "trouble" for the Roman occupation of Britain. After her revolt succeeded in burning three major towns and slaughtering tens of thousands of Roman citizens and allies, the Emperor Nero seriously considered whether this distant land was worth the cost to stay. Governor G.S. Paulinus' remarkable victory - perhaps at the location later known as "Watling Street" - reaffirmed Roman domination. They would remain in Britain for over 300 more years.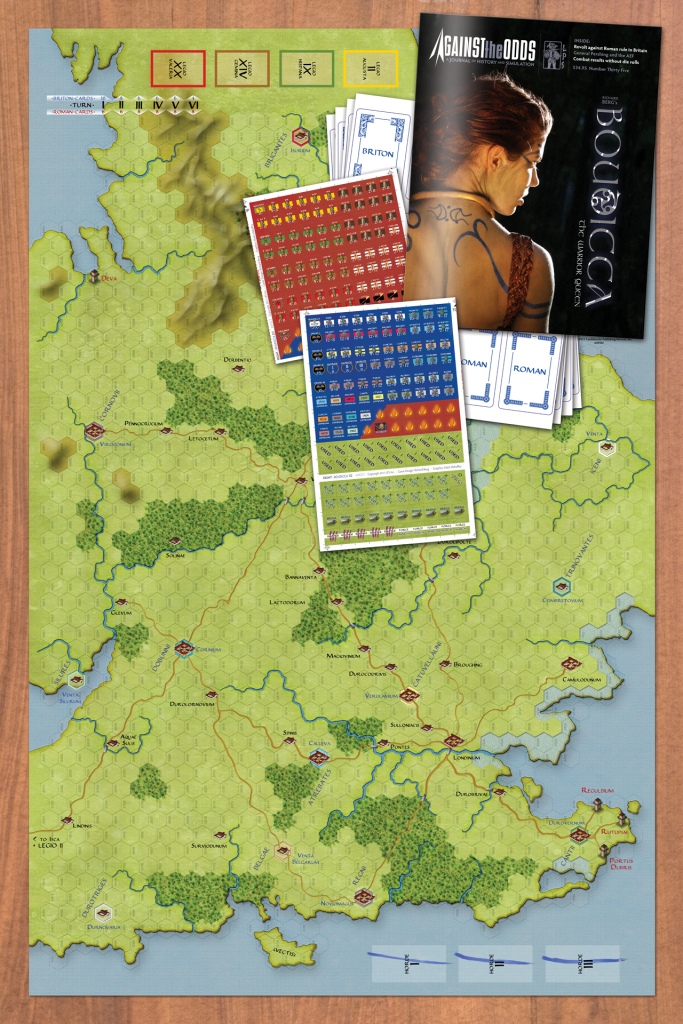 Boudicca is still available in back issue. If you subscribed, but haven't gotten your copy of Against the Odds #35 with Boudicca inside in the mail yet, please write us here at admin@atomagazine.com and let us know so we can check matters out. We take pride in both offering remarkable products and top-flight customer service.
Up Next This Month
Napoleon too gets his moment on stage this year with the long anticipated ATO Annual featuring Beyond Waterloo. 
While most "Waterloo games" either lock players into the circumstances of that famous battle, or give some small leeway into the overall circumstances of the "100 Days" battles in Bel-gium, they all suffer from a similar narrow focus. You will have the Armée du Nord face some combination of Blucher and Wellington and everyone just does the best they can.
But any reading of the 100 Days shows a flurry of activity—key, historical events—which no one has bothered putting into game form.
Until now. Beyond Waterloo, designed by John Prados, begins with Napoleon entering Paris and the Coalition Allies facing choices about what to do about this....
Remember that subscribers to Against the Odds receive substantial discounts on Annuals and Campaign Studies, and you can sign up and take the discount at the same time.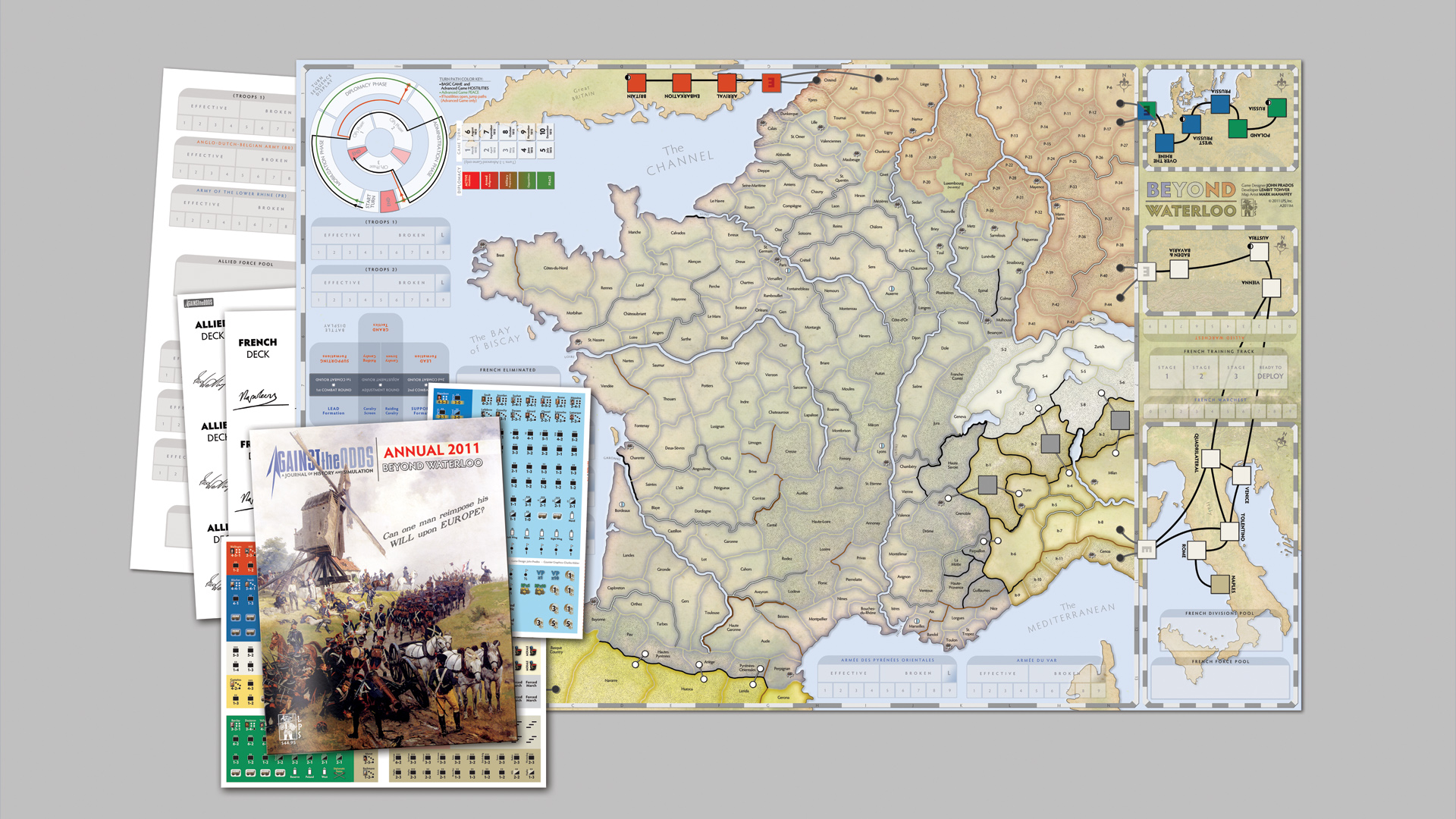 Releasing This July
ATO #36 features Defeat into Victory, by designer Paul Rohrbaugh, covering this neglected aspect of WWII history, using a very interactive and easy to play (chit-pull activation system) design. The game map stretches from Dimapur in the north to Rangoon in the south. A countersheet with 280 half-inch units (mostly brigade and regiments in size) and approximately 12 pages of rules and charts, with three scenarios, designer's notes, a bibliography and examples of play round out the package. Rules cover supply (a crucial aspect in terrain that was among the most inhospitable of the war), various types of combat (fire, maneuver and assault), as well as morale and leadership. Rules also include random events (that simulate the effects of battles and decisions by higher-ups elsewhere), weather, Japanese suicide tank attacks (human combat destruction squads) and changing war goals. The air campaign is also simulated (in much more detail than generic "air points").
Scenarios include the initial Japanese offensive against Imphal and Kohima, two on the Allied 1945 offensive, as well as the Campaign Game. Tough decisions will have to be made by both sides as they allocate precious resources among their formations, determine their enemy's intentions and balance their plans, as well as attack and defend.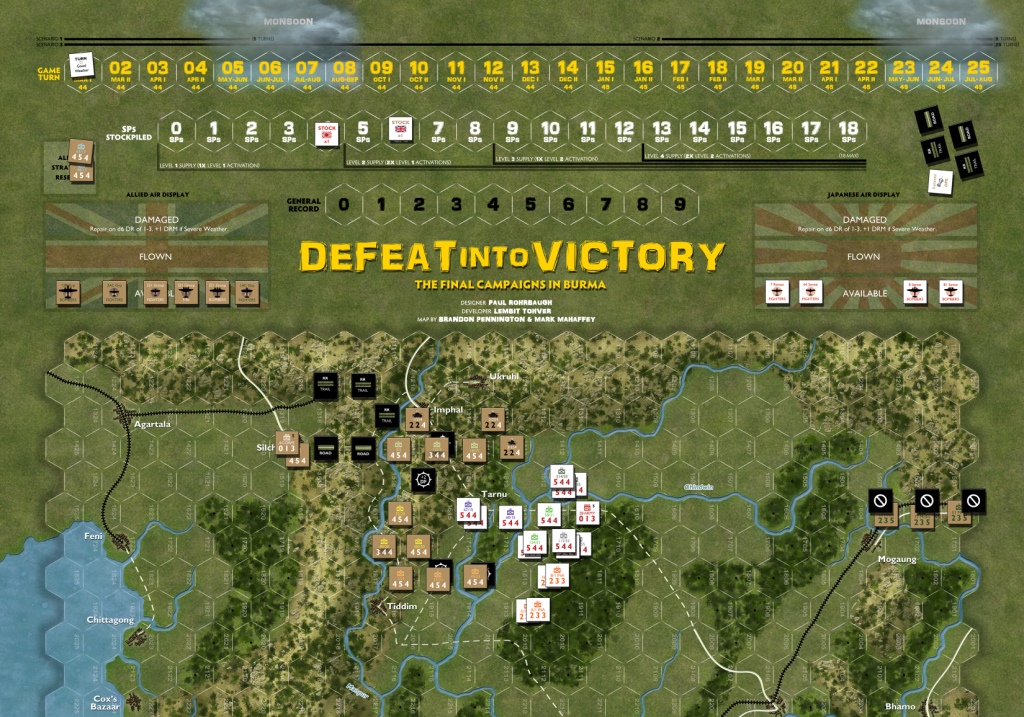 And Don't Miss The First Releases of Our Sister Division, Turning Point Simulations
In 1964, historian Lt. Col. Joseph B. Mitchell published a compact book, Twenty Decisive Battles of the World, an expansion of Sir Edward Creasy's most famous work from a hundred years past, updating it into the 20th Century.

Turning Point Simulations (TPS), a division of LPS Inc, examines these 20 battles with a new series of boxed wargames. These games emphasize accessibility and playability, and come with hard-mounted maps and mounted, die-cut counters. Each battle is presented in a design of low complexity, but high challenge, from some of the industry's top designers.
The first four games have been released! Be sure to check them out at the TPS website.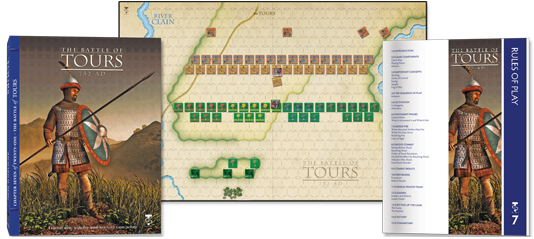 That Special Offer I Mentioned
 June 9th marks the beginning of the V -1, "buzz bomb" campaign against the UK...the first use of "cruise missiles" in history. Against the Odds Magazine commemorates that difficult time by featuring their mini-game, War with a Vengeance! as a FREE bonus with any order. 
June 9 through 15, go to http://www.atomagazine.com and order anything from ATO - a subscription or re-subscription, a back issue, a "Way of War" pack, or even our redesigned plastic game boxes, anything. Enter the promo code "Doodlebug" (be sure to hit the "apply code" button to make it take) and War With a Vengeance will be added to your order - FREE.  
War With a Vengeance! covers the two-month V-1 campaign which amounted to a "Second Battle of Britain." This solitaire design pits an escalating level of British air defense against the "doodle-bugs" that brought high explosives and Hitler's efforts at "revenge" to southern England at 400 mph. The Allied player gets a variable collection of high performance fighters (including the first Allied jet - the Gloster Meteor) plus ground defenses and representation of the Royal Navy. 
The game system allocates the German V-1s per target and time of launch, aiming to fool and overwhelm the defenders, perhaps even completely disrupting the Normandy landings! Random events add chaos and surprises, while the Allied player can choose which path to follow - focusing entirely on stopping the V -1s or allocating resources to the D-Day beaches to speed up ground efforts to capture the launch sites. The choices are yours, in this tense little game with 100 counters, charts, and a full color, 17" x 22" map.






Thanks for Reading!


Steve Rawling, Publisher, Against the Odds