Upcoming Issues | Pre-Order | Back Issue List | The Annuals | Campaign Studies | Special Offers | Way of War Packs | Black Swans | Accessories | Spare Parts | Endangered Species | Sold Out | Kickstarters
August 2020 Newsgram from ATO Magazine
Greetings,
Just a quick e-blast to say that ATO issue #52 with Operation Ichi-Go inside has begun mailing but there's still a chance to subscribe and receive this issue before the window shuts if you act quickly.
Operation Ichi-Go ("Number One") was the largest ground offensive in Japanese history, with 500,000 troops, 800 tanks and massive logistics and artillery support all targeting China. The Japanese used their tanks in armored divisions – the only time in the war they deployed such concentrations.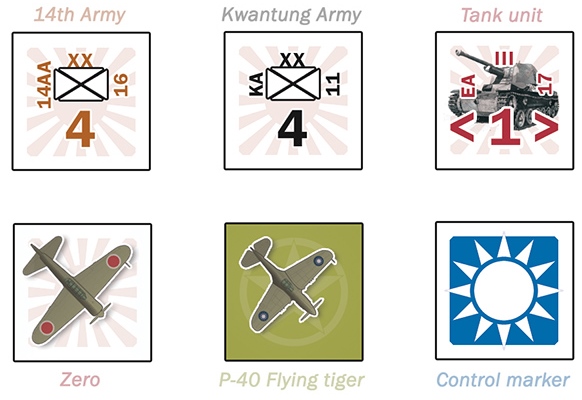 The game features nine monthly turns; units of maneuver are IJA (and US) divisions, with individual Chinese units varying in organizational size from divisions up to army groups. Most Chinese units are "untried" and only reveal their true value at the moment of combat.
There is also a set of full solitaire game rules inside where the active player (as Japan) competes against the Nationalist Chinese side run by the game system.
Click here to subscribe or resubscribe.

And in other news our first Kickstarter campaign to reprint our Buffalo Wings issue has ended!

A cracking good, (well, startling actually) turnout by everyone. A special shout out and thank you to all who participated! But wait, there's more! We know there are people interested in getting Buffalo Wings with all the extra fixings too, but don't trust Kickstarter, or don't want to enter credit card data into the web, or just weren't ready in to do so in July.

So we've created a "Second Chances" webpage on our ATO site where you can buy in to the deluxe expansion version of Buffalo Wings too using credit cards, PayPal or even a paper check, for this month only. Just click on the banner below to learn more.

 



OK, that's all for now. Thanks for reading!

 

Steve Rawling, ATO Magazine