41 - Circle of Fire
Though now largely forgotten the successful defense of Cholm by Kampfgruppe Scherer ranks as one of the great small unit sieges of the Second World War and perhaps of all time. Now you can relive the first ten days of this epic battle, when the underfed soldiers of the Soviet 3rd Shock Army attempted to capture the town, its food, and its vital road hub "on the march" and avoid what would ultimately become a long and unsuccessful siege.
As the Soviet side you have more men, stronger artillery, and armor. As the German side you have the town, the high ground, and air power. Hitler has declared Cholm a festung: there will be no withdrawal. In the waist-deep snow and sub-zero temperatures the battle will be fought to the last man and the last grenade.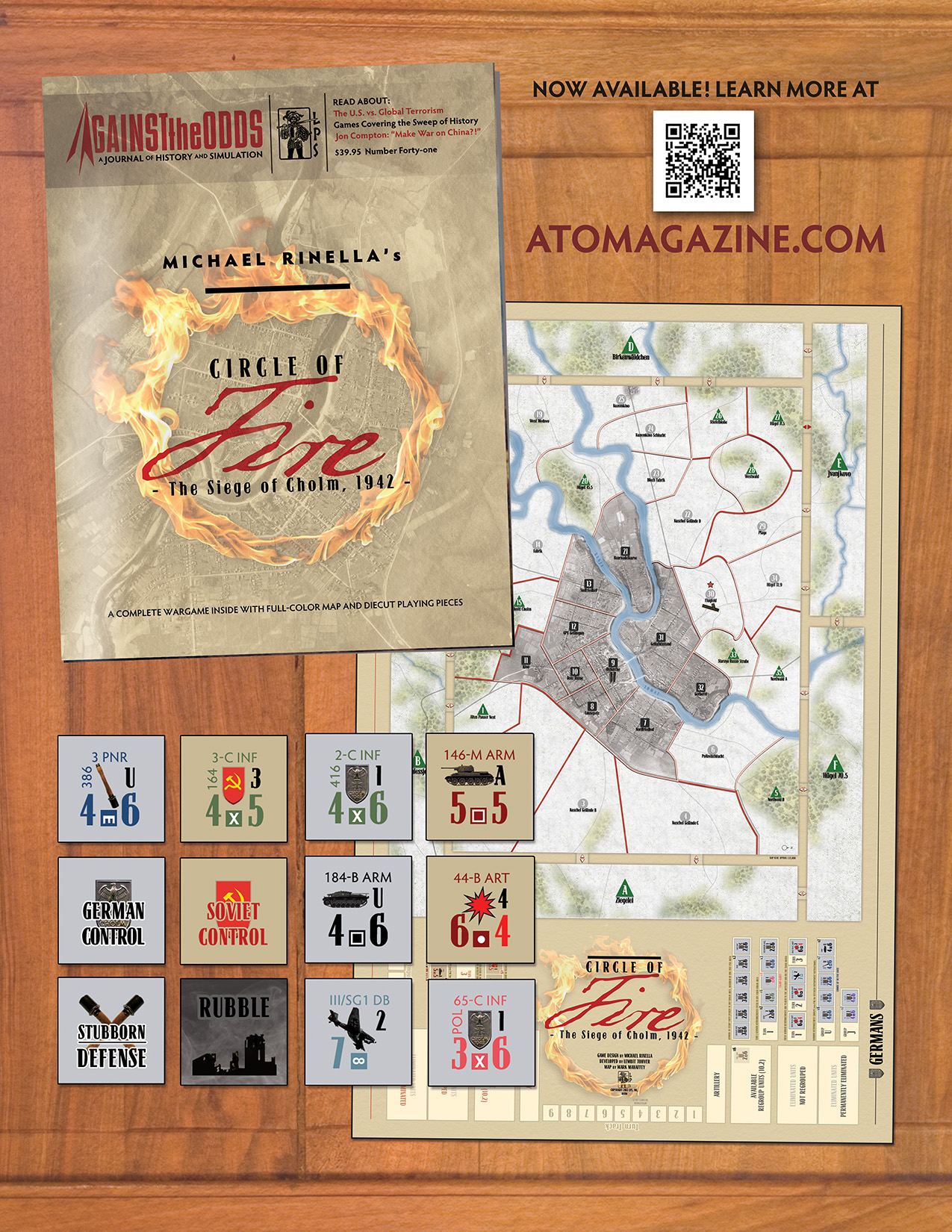 Circle of Fire: The Siege of Cholm, 1942, by designer Michael Rinella, utilizes an updated version of the low-complexity area-impulse system first used in the award-winning Avalon Hill classic Storm Over Arnhem. Unlike that game, however, this design includes a hallmark of later area-impulse games: the "sudden death" mechanism to end turns unpredictably.
The game includes a full size area map produced directly from aerial photographs and situational maps, and 176 large counters. Easy to learn, quick to set up, and fast to play, Circle of Fire is both a great introduction to the area-impulse system and a great introductory conflict simulation game.
Circle of Fire and issue #41 of ATO:

Map - One full color 22"x34" area mapsheet
Counters - 176 full color 5/8" die-cut pieces
Rules length - 8 pages
Charts and tables - 2 pages
Complexity - Low
Playing time - Up to 4 hours
How challenging is it solitaire? - Poor
Design - Michael Rinella
Development - Lembit Tohver
Graphics - Mark Mahaffey

Like the topic, designer, or types of challenges in this game?
You may also be interested in these products: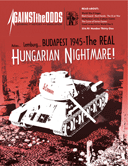 31 - Hungarian Nightmare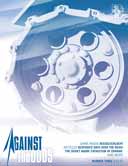 03 - Kesselschlacht, 1944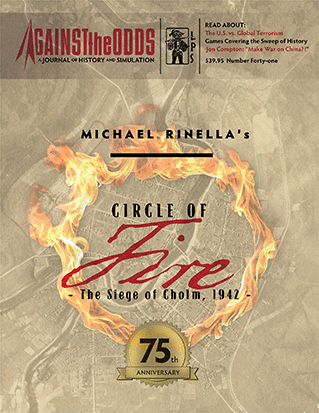 View Larger Image
See more of the map and counters for Cholm
Click here to view the contents spread below (in PDF format) for this issue of Against the Odds Magazine!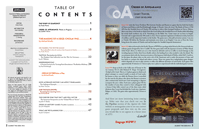 Requires Adobe Acrobat Reader version 6 or later. Free download here.
Download the rules for Circle of Fire (in PDF format).
Click here to download a free sample article about the Cholm medal awarded the troops (in PDF format)
Read more about this game on Consimworld
Read more about this game on BGG
And to learn even more about this battle, the publisher recommends: